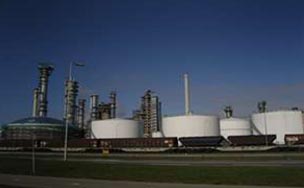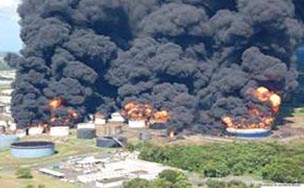 IQCIA IQC TES Tank Entry Supervisor Certification 
Call IQCIA Toll Free  800-716-2761 or visit www.iqcia.org

The IQC (Individual Qualification Certification) Tank Entry Supervisor Certification course is designed to qualify and certify individuals with the required knowledge, practical application, and complete understanding of the responsibilities and duties as a Qualified /Certified IQC TES.

The course and certification course is 5 (FIVE) consecutive days (8-10) hours per day. The IQC TES qualified and certified instructors are required to instruct, evaluate all test results, experience level, understanding and knowledge of each individual before submitting the candidate to the IQC Program Board for approval of the individuals Qualifications to be an effective IQC Tank Entry Supervisor.

IQC Tank Entry Supervisors must have knowledge of planning and preparation to address, control or eliminate potential hazards and achieve safe work conditions during tank entry, ventilation, conducting work and completing the tank project tasks. This includes knowledge of storage tanks & their construction, safe cribbing plans and procedures for stabilization of floating roofs, safe work and execution plans, emergency response and contingency planning. Confined space rescue guidelines and Incident Command system requirements are covered. Emphasis is placed on entry into aboveground petroleum storage tanks, operations, and work associated with tank cleaning, internal floating roofs and external floating roof collapse and failures, IDLH tank operations, tank inspection and repairs.

Applicants are instructed and tested on each of the subjects in the body of knowledge and the table of contents of the IQC TES program. Applicants are required to accurately answer 85% correct on the final exam to become a Individual Qualified and Certified IQC Tank Entry Supervisor.

Each applicant will be assigned a abnormal AST condition (such as a collapsed internal floater) tank project to write a Safe Work and Execution Plan for the project. The plan is evaluated on hazard identification and control, job step evaluation and planning, contractor safety management, emergency and contingency planning, regulatory compliance, API recommended practices, and the overall approach to the safety and execution of the project is included as part of the qualification and certification process of each TES applicant.

The IQC final examination is 8 hours, 4 hours (open book) 4 hours (closed book) with corrections and review covering subject matter from API and IQC Standards, government regulations, industry standards, and additional publications indicated in the cited references. The IQC TES applicant's tank project Safe Work and Execution Plan will be calculated into final grade.

Click here for a list of reference publications.


The IQCIA with assitance from, OSHA Plans and the CSTRA have formed the most powerful Tank Entry Supervisor, Confined Space Rescue Training and Certification Team in the world.
We will STOP preventable deaths in Confined Spaces with your help.